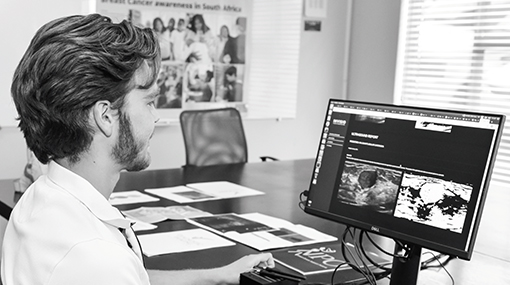 MEDSOL AI:
FOR EARLY BREAST CANCER DETECTION USING A POINT-OF-CARE ULTRASOUND SOLUTION
Our solution solves both the clinical and technical dilemma of breast cancer in Singapore / greater Asia. Our product boasts a 96,5 % accuracy and AUC of 94,68 %. We have done data validation and piloting for 6 months with over 15 000 images used for data set training.
VALUE PROPOSITION
MedSol AI Solutions promotes, early and accurate diagnosis of breast cancer, leading to a significant reduction in mortality rates associated with breast cancer.
Our product is scalable, providing differential diagnosis, follow up suggestions and has the unique patent-pending algorithm able to determine breast cancer subtype, proven just as accurate as histopathological standards for breast cancer diagnosis.