Interested in our product?
If you would like to find out more about our innovation or chat about possible partnerships going forward, drop us a mail at info@medsol.co.za or complete the enquiry form below and we'll be in touch.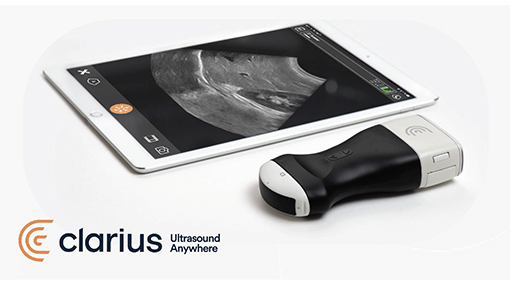 Superior Wireless Ultrasound Imaging You Can Trust
MedSol integrates seamlessly with the Clarius platform to create a complete, compact medical solution. From the pioneers in handheld ultrasound, this scanner provides best-in-class image quality that competes with traditional systems, while still remaining extremely affordable with no subscriptions required. Clarius probes are up to 65% less expensive than other ultrasound vendors.
To get in touch with us to purchase a probe or find out more, please complete the enquiry form or send us a mail at info@medsol.co.za